All of us have physical health and mental health. Just like our physical health, sometimes our mental health is not so good. This can especdiall true in times of stress. It is well established that there is a close correlation between physical and mental health wellbeing.
NHS Lothian operate a drop in service on Wednesdays when you will see an experienced mental health practitioners - the Thrive Welcome Team.
Click here for further information.
A Community Link Worker is based in the practice Tuesdays and Fridays every week.
You can be referred to The CLW by your GP, Nurse or practice reception staff.
A community Link Worker uses social prescribing to help you have more control over your life and what matters to you.
This is a short term support for adults aged 16 and over.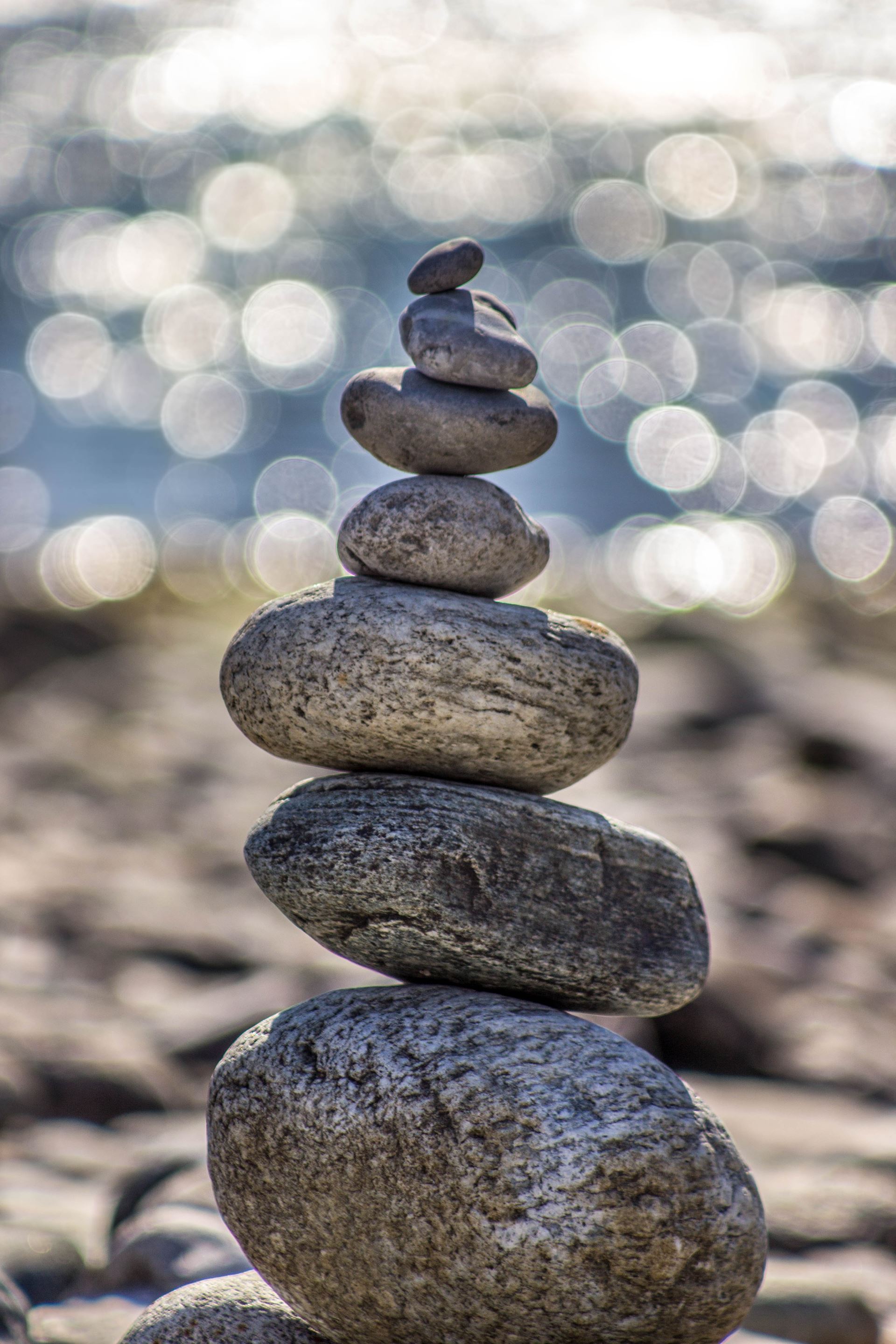 Support for Families
Support for Families: this is an online resource put together by Edinburgh Council with links available under varied categories.


Online Resource for Parents and Carers: The Scottish Government has announced that all families in Scotland will have free access to the Solihull Online resource for parents and carers from the antenatal period to 19 years. Solihull Online offers a series of modules containing interactive activities, quizzes and video clips. To access the free courses, families need to use the access code TARTAN


Home Link Family Support: An award winning charitable organisation providing support to families with young children in Edinburgh and Midlothian. The services offered are centered around an assessment based model of support, working with families in their own homes. There is an option to self refer at homelinkfamilysupport.org or referrals can be made through Practice CLW
Support for Carers
VOCAL Support for Carers: VOCAL supports and empowers unpaid carers in Edinburgh and Midlothian through individual support, information, training and access to services


Caroline O'Hara is the current dementia advisor for Alzheimer's Scotland. She covers South East and works with families caring for dementia patients. Referrals can be made through CLW
Children and Young People
Regular healthy nutrition
A healthy, balanced diet is an essential element for overall good health, and can reduce your risk of developing a number of Scotland's leading chronic diseases such as heart disease, diabetes, and some cancers. If you are overweight, losing weight, and keeping it within a healthy range, can work wonders for your health.
Obesity is a major health concern, and through it's effects costs thousands of people a year their lives in Scotland.
Reduce processed foods high in sugar and salt
Aim for 5 portions of fruits and veg a day
Drink plenty of water
Buy frozen fruit
Grow your own fruit and veg
Consider batch cooking and freezing portions
Reduction in alcohol consumption
While there is some evidence that alcohol in moderation can have certain beneficial effect for your health, drinking over the recommended limits can be harmful, and heavy or binge drinking can increase your risk of developing liver problems, stomach disorders, mental health problems, sexual difficulties, high blood pressure, obesity, some cancers, as well as a host of other problems.
The recommended limits are no more 14 units a week (for both men and women), best spread out over 3 or more days, but with at least a couple of alcohol free days a week.
Regular exercise
Regular exercise is an important part of a healthy lifestyle, and it doesn't necessarily mean you have to join a gym. Even walking at a brisk pace for 30 minutes a day can improve your health and fitness, as well as doing wonders for your mental wellbeing.
Studies show that walking can:
Reduce the risk of coronary heart disease and stroke
Lower blood pressure
Reduce high cholesterol and improve blood lipid profile
Reduce body fat
Enhance mental well being
Increase bone density, hence helping to prevent osteoporosis
Reduce the risk of cancer of the colon
Reduce the risk of non insulin dependant diabetes
Help to control body weight
Help osteoarthritis
Help flexibility and co-ordination hence reducing the risk of falls
(Sources: Davison & Grant 1993, US Dept of Health 1996, British Heart Foundation 2000)
Go for a walk at a quiet time round the block taking care to social distance.
Cycle to work if you cannot work from home
Consider a home exercise programme in your garden
Fitness Studio exercise video: NHS range of free online exercise including aerobic, strength and resistance, yoga and Pilates, dance including Latino and belly dancing
Follow "Just dance" videos free on YouTube
Fit for health: this is an exercise programme delivered by Edinburgh Leisure Leisure in partnership with NHS Lothian for people with long term health conditions such as cardiovascular disease, respiratory disease, heart failure or diabetes/at risk of developing diabetes.
Edinburgh Leisure: Edinburgh Leisure general advice about Fitness at Home during Coronavirus including online exercises and workouts
Healthy Active Minds: Provided by Edinburgh Leisure. This is a one to one person centered service. A personal trainer will work with you to address specific needs and look at using physical exercise as a way of promoting positive mental health and wellbeing. GP or Practice CLW can refer to this service.
Couch to 5k App: An easy to use program to help you try running to boost your wellbeing
Parkrun: Parkrun is a free, community event where you can walk, jog run, volunteer or spectate. Parkrun is 5km and takes place every Saturday morning and even includes a junior parkun of 2km. Holyrood Parkrun is our closest event.
Sleep
It is easy to let routines slip and become nocturnal when you become depressed. Difficulty getting off to sleep can be a sign of depression, whilst frequent early wakening a sign of anxiety. It is important to maintain a normal awake/sleep routine
Sleepio: Excellent app, which is free to NHS England patients but unfortunately expensive to the rest of UK patients
Sleep Support Line: for parents/guardian struggling with their children's and teenagers' sleep problems.
Relaxation and Recreation
It is important that we slow down our busy lives to allow our brain to "decompress" enabling relaxation. This is when we are more likely to become aware of our emotions and thoughts and achieve mental wellbeing. We should all put some time aside each day to achieve this.
NHSInform: Five steps to mental wellbeing


Take 10 minutes out each day to practice MINDFULNESS

Notice the everyday
Keep it regular
Try something new
Watch your thoughts
Name thoughts and feelings
Free yourself from past and future



Limiting screen time, particularly in the evenings
Maintain social contact using online video conferencing tools
Maintain routine even if working from home. Don't work in the evenings and weekends, but ensure you start at the usual time, stopping for coffee and lunch
Be realistic at what you can achieve in your day
Use extra time at home to finish projects that have been annoying you
Read a novel or download a book
Take up new hobbies or learning opportunities
e.g https://britishmuseum.withgoogle.com/: Take a virtual tour of a Museum with Google Institute
Have a plan for a Crisis
Particularly at times of prolonged heightened stress and social isolation, it is important to reach out if you are significantly stressed or overwhelmed. We are open for telephone consultations in our usual hours for advice and support. In addition, below are some other crisis numbers
Bruntsfield Medical Practice 0131 228 6081 Monday-Friday 8-6pm
NHS 111 for out of hours GP advice
Edinburgh Crisis Centre: This centre is open 24 hours a day 365 days a year and provides community based emotional and practical support at times of crisis. This service is for people aged 16 and over. More information is available at their website or free phone 0808 801 0414
Samaritans: Samaritans of Edinburgh and the Lothians
Need Help Now: This is a list of further useful emergency numbers to have at hand in a mental health crisis.